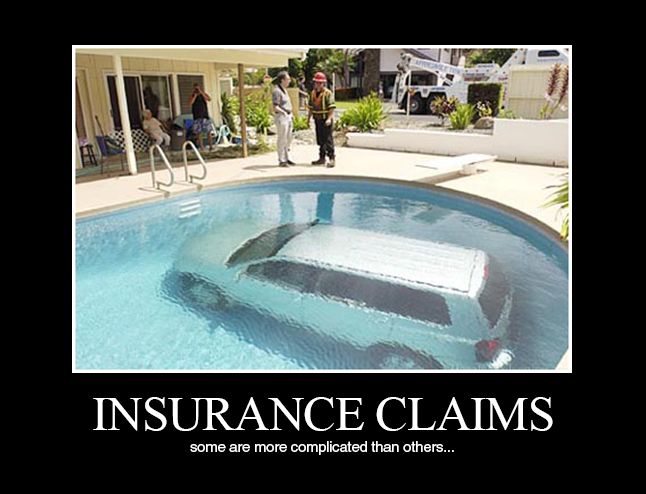 Insurance, of any sort, is one of those things that you have, pray you never use it but are glad that it's there when needed. But how do you know when to file a claim? Will the insurance claim increase your rates? Can the insurance company cancel your policy after you file a claim? What if the damage doesn't meet the deductible so you decide to not get the damage fixed? All of these are valid questions. Let's address a couple of them.
*Disclaimer- If there is a loss, you should, at the very least, notify your insurance agent.
Will the Insurance Claim Increase Your Rates?
Great question! The short answer is maybe. Insurance rates are determined by a multitude of variables. From my experience, the claims that have always effected insurance rates are those that resulted from fire, water and at-fault auto accidents. Typically, wind/hail claims don't directly impact your insurance rate but the rate for the entire area. You can see insurance rate increases even when you don't file a claim because everyone else in your area filed one. In the insurance companies eyes, that specific area, which can be one block or one city, is at a higher risk for claims.
Can the Insurance Company Cancel Your Policy After a Claim?
This is a question I get often. The truth is that your policy can get canceled after a claim but, generally, there's more to that claim that results n cancellation. Is this the 3rd claim in the same year? Was there misrepresentation in your application? (IE saying your roof is brand new when it really is 20 years old). Has the industry experienced higher claim volume that other industries? (ie There is a rise in Dry Cleaners claims on customer clothing). No need to worry though most of your everyday claims won't result in a Notice of Cancellation/Non-Renewal.
What if the Damage Doesn't Meet the Deductible?
For a customer, nothing is worse than knowing you have damage and it doesn't exceed the deductible. The area I have seen this most is with roof claims. In North Texas, we are blessed with some many different types of weather claims. Wind/Hail terrorize our roofs every year. The best advice I can give is to have a trusted roofer in our contacts that you can have come our to inspect your roof before filing a claim. They'll be able to tell you if it's even worth filing a claim or just paying for the patch work yourself. Side note: if there is damage and it's not fixed, the insurance company can deny future claims because of pre-existing damage.
I hope that helps! Feel free to reach out to me with any questions at JoshA@CIMTX.com or 940-391-4238